---
Bath Safety Equipment
---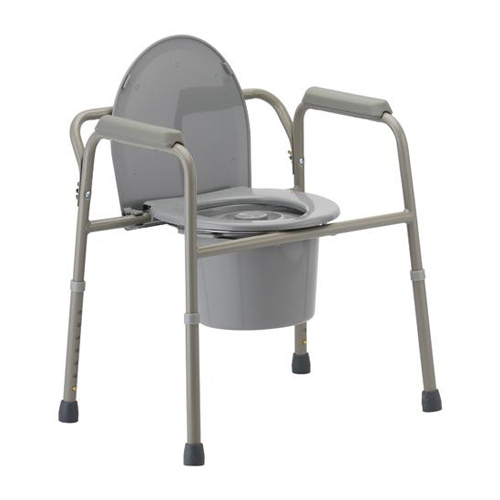 Toilet Safety
Several options exist to assist those with mobility options in making it safer and easier to use the restroom.  Some products can be used directly in the restroom.  For example, toilet safety frames fit around the outside of the existing toilet and have armrests to allow a person to support themselves.  Additionally, some safety frames contain raised toilet seats so the person doesn't have as far down to sit or stand up.  Other products are used outside of the restroom for those individuals who may have trouble reaching the restroom in time.  For example, bedside commodes can be placed next to the bed or wherever needed most.  There are built in arm rests to provide support when sitting or standing and the height can be adjusted to the individual's height.
Products include:
Commode
Drop arm commode
Raised toilet seat
Raised toilet seat with handles
Toilet safety frame
---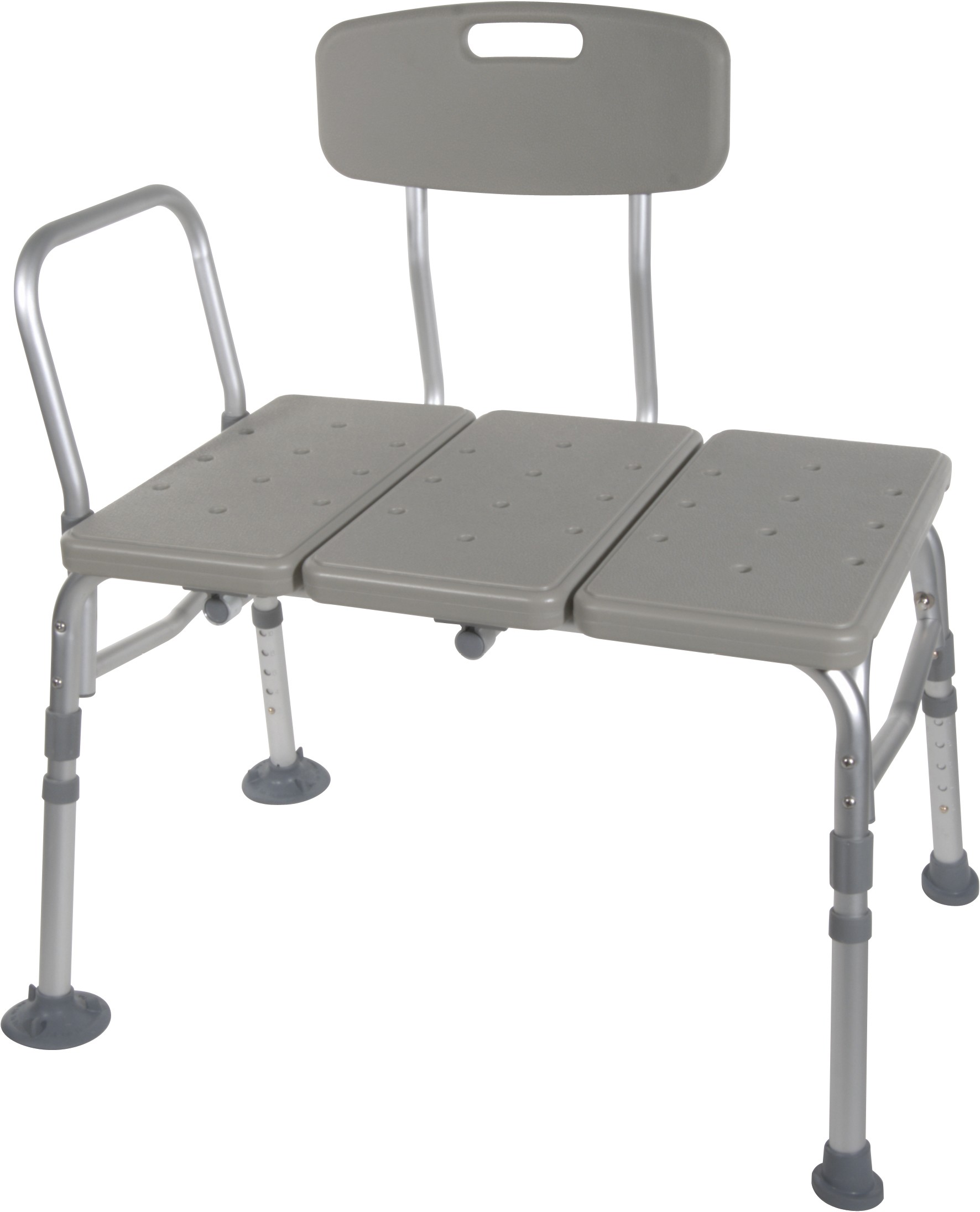 Non-mechanical Bath Safety
Some individuals need assistance when bathing.  A variety of devices are useful for proving safety when bathing or showering.  Transfer tub benches can be used to help an individual that has difficulty stepping over the side of the tub when getting in.  With these benches, the individual sits on the bench outside of the tub, lifts one leg and then the other over the side of the tub, and then slides in to sit in the tub.  To assist with balance and prevent falling in bathtubs, showers, etc., grab bars typically attach directly to the wall (though some temporary models exist as well). 
Products include:
Transfer tub benches
Shower chairs – with and without a back
Grab bars
Handheld showers
Rehab shower chair
---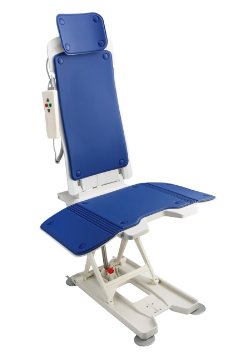 Mechanical Bath Safety (Bath Lifts)
For individuals who cannot move themselves into the bath, mechanical bath lifts are available.  These are battery operated devices that are designed to lift a person into and out of the bathtub.  They safety and conveniently reduce injury for the individual and his/her caregiver.  Some bath lifts recline for comfort and can be positioned so that the caregiver can more easily assist with bathing.  Bath lifts can conveniently be moved out of the way for the convenience of others using the same tub or shower.